Fairhope Residents Enjoy Holiday Sights, Lights, Events & More
Call Fairhope Home for the Holidays and Beyond
There's never a bad time to visit Fairhope, Alabama, which means there's never a bad time to move here, either. If you're considering a new house to call home for the holidays, you'll fall in love with Fairhope's festive holiday celebrations and beauty. While visions of sugarplums dance in your children';s heads, get ready for a winter's nap in this cozy, bay-side city. But, not after you first experience all the city has to offer during the Christmas and New Year season.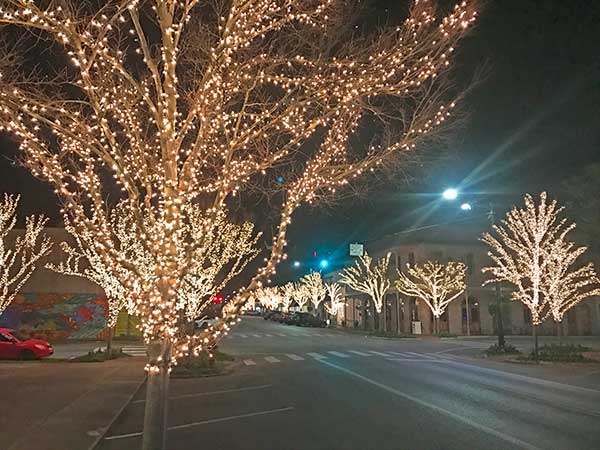 A Fairhope home for sale in the Fruit and Nut District puts you in walking distance to many of the events held each year during the holiday season. Fairhope's Annual Lighting of the Tree Celebration is not an event to be missed. Take a walk downtown on Nov. 16 for the 5:30 p.m. event where you'll hear Christmas music and be greeted by a million tiny Christmas lights twinkling in the night sky.Christmas on the Coast takes place Friday, Nov. 17 at 6 p.m. at the Halstead Amphitheater at the Coastal Alabama Community College. Treat yourself to performances by the school's fine arts division, children's activities, hot chocolate and a guest appearance by Santa Claus. Just two days later on Nov. 19, take a stroll downtown for Fairhope's Christmas Open House from 1 to 5 p.m. Another highlight on the calendar is Fairhope's Magical Christmas Parade on Dec. 1 beginning at 7 p.m. on the streets of downtown.
The Christmas festivities are followed up by the city's New Year's Eve Family Celebration on Dec. 31 from 8:30 p.m. to 12:30 a.m. Ring in 2018 with family and friends on the streets of downtown. It's the perfect way to top off the holiday season.
If you want to call Fairhope home for the holidays and for years to come, browse a full list of current Fairhope homes for sale offered by the Beckham Partners Real Estate Team of Bellator Real Estate. Also, you can view homes that have pools, have waterfront or a myriad of price ranges, here:
FAIRHOPE HOME SEARCH